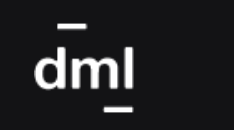 About DML Creations
You could argue that insignificant details are unimportant. However, that is untrue.
Everyone values even the little things. They can also mean a lot at times. DML has been paying attention to the details since 2011, for this reason. Not only small items like lanyards, USB keys, and caps, but all the tiny ways you may go above and beyond for a client. And how you may make your joint journey enjoyable and unforgettable. You carry out all of your tasks with a smile and good humour. Because doing so gives them the impression that you care about them.
So they continue to return.
DML Purpose
DML goes above and beyond in offering premium customized items, specialized solutions, and a streamlined purchase procedure. This helps distributors flourish.
DML Goal
To improve what we do every day in order to become the standard-setting provider of high-quality customized products, with streamlined service to distributors, and to always be a trusted and valued partner.
DML Creations Cap America Promo Products
Lanyards
Wristbands
Metal
Soft PVC
Phone Loops
Luggage Straps
DML Creations Cap America Uniforms
Patches
Sublimated Pockets
DML Creations Cap America Cap Styles
X-Series
Value
Classic
Athletic
Camo
Premium
Knits
Decoration
2D Embroidery
3D Embroidery
Embroidered Patch
Sublimated Patch
Woven Patch
Laser Etched Patch
Laser Etched Loop Label
FlexStyle® Applique
Molded Rubber Patch