Print is constantly said to be dead, and if people ask how my month of August was… MAN IT WAS SLOW, but so is every August. September hit, and we are back to the grind.
There is one thing I like to remind my customers when working on artwork for print, versus for web design.  You have to set it up for print.
Today I just want to remind people that crops and bleeds are very important.  I know it is hard to believe, but the trimming of the stock is still done by hand, and therefore we need to account for human error.  So if those crop marks are not in the file, than the person cutting the job has to guess where the proper place is to trim, and then the customer may not be happy with the final product.  So whether your print job bleeds colour all the way to the end or not, remember crop marks are important, and there to help to ensure the final product is exactly as the customer imagined!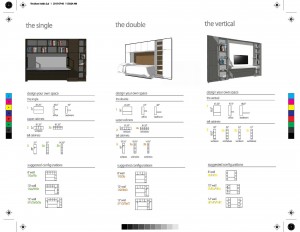 You can see here background was not as important so the colour does not go to the end, however the crop marks in the corners still tell the techies where to cut! So very important!